Special Assets Services
Our team of professionals is uniquely qualified to assist banks and other lending institutions who may be seeking an innovative solution for their commercial or residential properties during the current economic climate.

In addition to preserving and securing your properties, the Special Assets Services Team at Harbco has the experience necessary to develop all types of commercial and residential properties. Retail. Office. Apartments. Senior Living. Industrial. Housing Development. Whether a project is partially constructed or needs overhauled, we provide the expertise and attention to detail necessary to take the project to fruition.

We offer a wide range of services to efficiently secure your investment and meet your critical goals.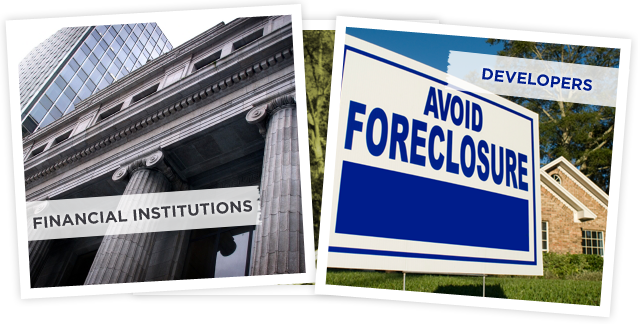 Asset Evaluation
Site Maintenance
Construction Estimating
Design Build
Pre-Construction Services
Project Management
Inspections Services
Contractor Replacement and Bid Evaluation
Construction Completion Management
Expedition of State, City, and County Approvals, as necessary
Our all-inclusive, cost efficient approach to managing special assets results in more value added to our clients' bottom line.

For more information about our Special Assets Services, Contact Us.